A SPECIALIZED, NON-Medical


BENEFITS CONSULTING FIRM
We're Activ8 Benefits Consulting, a highly specialized brokerage and employer consulting firm located in Atlanta, Georgia focused on and committed to continuously maintaining a pulse on the continuous evolution of non-Medical employee benefits programs, often referred to as enhanced, supplemental, voluntary, or ancillary benefits.
Offer YOUR Employees Better Benefit Options 
Our employee benefits communication and engagement architects are committed to maximizing employee recruitment and retention of employees across an organization's multi-generational makeup. We partner with traditional benefits broker/consultants and employers and develop a paradigm shift in the way they approach, distribute, and manage Total Rewards Packages.
We were born out of the world of voluntary benefits. But today, Activ8 goes far beyond that.  In fact, you may not know the full breadth of the services we provide to some of the most successful and well-known companies in the southeast, and around the U.S.  We provide broker solutions, as well as client/employer solutions Client / Employer Solutions in making sound benefit decisions. Take a look at our process below, or please review our brokerage and employer/client services.
We listen to your needs, and learn about your business needs. We act as an extension to your HR staff, enhancing your business and an employees' overall well-being. 
We identify a suite of benefits and identify technologies that meet and exceed your goals, and demonstrate why an effective  benefits plan works for your business.
We present and educate you and your staff about the Total Rewards Package, and how it will enhance your business. It's not easy, but change is worth it.
Managing change has been identified by many as the reason why so many initiatives are not fully executed to their fullest potential. We stay with you to manage the change.
Even with the best strategies in place, there will be an adjustment period. We partner with you beyond the implementation to assist with any updates and adjustments.
We partner with a variety of businesses, both large and small, in a vast number of markets. Today, every company  needs to provide good benefits, as the job market tightens and it's tougher to find and retain "great," not just "good" employees.
We've highlighted a few of our success stories in our Case Studies, and discuss the challenges, as well as the "benefits" of partnering with Activ8. We've helped these clients break out of the norms, and select a benefits package that meets business needs and attracts and retains employees.
We ask clients to "Dare To Go Beyond."
Our specialized consultation services will assist you in making smart, informed decisions regarding your total benefits package, and thus, will in turn allow your employees to make smart, life decisions. It's simply a win-win.
Review our services, then contact us to discuss your specific businesses needs.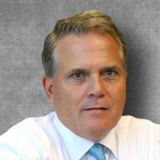 Greg Straka
Executive Vice President
Apogee Financial Partners
I've had the pleasure of working with Holly on several of my business clients' company plans, and she has been a tremendous resource. She's able to maneuver through the complexities of group benefits with ease and guide my clients through the decision-making process in an easy to understand way. I highly recommend her.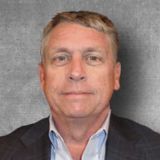 Bill Rasmussen
Alliant Employee Benefits
Vice President, Lead Consultant
I have been engaged with Activ8 Benefits Consulting for the past 3 years, and Holly is one of my most trusted partners. Specifically, I have worked with Holly in various collaborations for the past 15 years. Her expertise and experience can be counted on in relationship to Voluntary Benefit strategies, employee engagement, communication, and worksite marketing. I have found Activ8 to be engaged, detail-oriented, professional, and incredibly responsive.
One of the biggest positives of my partnership with Activ8, is the freedom and flexibility my staff has to focus on other areas of our business, particularly since our organization is heavily focused on healthcare strategies and outcomes. We can trust Holly to act on our behalf as we would one of our employees, delivering the best possible strategy and outcome for our clients related to Voluntary Benefits.
I highly recommend Activ8 as a partner you can count on for your clients.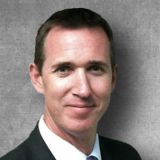 Harry Cain
Sr. Principal, Voluntary Benefits Consulting Leader
I can't say enough positive things about Holly's knowledge and professionalism. Voluntary Benefits can be a complicated matter, but her expertise along the way made it a seamless process.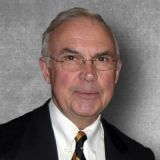 Pete Smith
Epic
Consultant, Vice President and Principal
Holly works tirelessly for both you and your client, delivering the best in class for each product. Her finished, professional RFP work makes it very easy to present detailed information to the client.
You can also turn over open enrollment to her and be assured it is handled with no pressure on the employees. The education she provides is second to none.
After having worked with Holly on several client projects, she is my "go to expert" for Voluntary Benefits.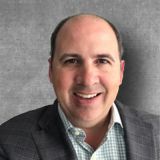 Brent Simmons
Regional Sales Director
Voluntary Benefits
Carving out a niche in the field of employee benefits takes a lot of vision and focus. Holly exudes these qualities which helps her partners and clients maximize understanding, and in turn, appreciation for and participation in all employee benefits. Her comprehensive carrier and platform evaluations routinely lead to a tailor-made fit for employers, carriers, and consultants alike. Achieving high levels of engagement is a reflection of the strategy, meticulous planning, communication and execution that Holly brings to the table. It is rewarding to have a skilled and invested partner like Holly joining me every step of the way.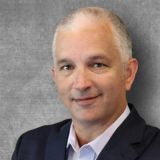 Darrell Eidson
President
Worksite Benefit Services, Inc.
As the owner of a benefit enrollment services company I look for broker partners who understand the voluntary benefits industry and the services that can be offered to clients by combining the services of an enrollment company and voluntary benefits and teaching employers the buying power they have to bring quality solutions and service that have a meaningful impact on the employees and the employer. I have worked with Holly and her team for 12 years and she definitely meets all of our standards as a premier partner! If you are looking to partner with an industry leader who is extremely knowledgeable about the voluntary benefits industry I highly recommend Holly Overdyke and her team!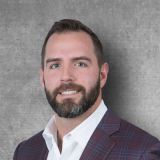 Daniel J. Campbell
Managing Partner
Campbell Petrie, Inc.
Holly and the team at Activ8 helped our firm accomplish an extremely difficult enrollment involving a NYC based grocery food store with 20 different locations and multiple languages. The complexity of this enrollment required a project manager to coordinate with the carriers, technology vendors, and enrollment firms and this isn't a role that we normally staff. Relying on Holly and her team to integrate with our account management team and the client, ensured a successful enrollment for the client and optimized the use of our time as a benefits consultant.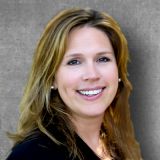 Carli Meyer
CEO & Founder
RevTech Consulting
Holly Brown-Overdyke has so many amazing talents. She has the ability to service her clients in a very unique way. Holly has a deep understanding of the benefits market but still has an insatiable appetite to continue to learn. Through learning and in practice she has created a vast network. Holly leverages very strategically her knowledge as well as her expansive network to create and drive a solution for her clients. From our perspective, we are amazed at her knowledge in HR and Benefit Technology but she always knows when to engage her partners to influence the best results and outcomes for her clients.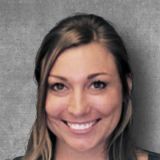 Robin Kiser
Senior Account Executive
Paylocity
Holly Overdyke with Activ8 has assisted many of my clients with her extensive knowledge of the benefits world and its role in HR. She has helped to improve their open enrollment process and educated the HR teams around benefit solutions for their companies. This has been key in helping to retain employees as well as negotiating technology credits for our mutual clients from the insurance carriers. Holly's unique strategy has also allowed her to be an additional arm to my benefit broker partners– ensuring the transition period goes smoothly. I would highly recommend any HR leader or benefit broker to hire Activ8 to help fill the gaps between the medical industry and their business!

Learn more about the services we offer, then connect with us.